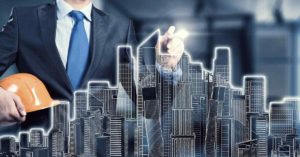 Project Execution is arguably the trickiest phase of any project cycle. In fact, it's where many teams totally drop the ball. With decades of experience in handling complex projects and being one of the best HVAC contractors in the country we have mastered the skill of project management.
Implementation of professional project management techniques, deployment of skilled manpower, modern tools, and construction equipment along with modern project execution practices is what makes us unique.
Our Technical know-how, design capabilities, coveted project execution capabilities and the dedicated workforce from the backbone of the entire project management process.
Several projects in different segments like commercial spaces, corporate office spaces, healthcare, hospitality, and industrial houses, stand testimony to the outstanding project delivery across the country.
Being one of the Best HVAC contractors in the country we have strived to deliver the best to our customers and clients, "Once with the customer, always with the customer" is the principle that as ABS we follow, we ensure that we hand hold the clients through out the entire execution phase of the project and also guide them and support them after the project is handed over for operations.
Our dedicated team of technicians and back hand support staff, ensure that the system works in perfection round the clock and is periodically checked and maintained for a smooth operation.
All
Commercial
Corporate
Healthcare
Hospitality
Industries